Veeam Availability Console 3.0 Reference Architecture
Hi, this is the Veeam Availability Console 3.0 Reference Architecture.
In this book, we will guide you through the design and deployment of a complete VAC environment, to make you ready to start your Veeam managed services.
In the first chapter 1. Introduction, we will introduce Veeam Availability Console (VAC), its capabilities and its use cases/scenario.
Then, in 2. Architecture, we will explain VAC modular architecture, with multiple services combined together. In this chapter we will analyse them and see how to better configure and manage them. Also, we will explain its interaction with Veeam Cloud Connect.
In chapter 3. Simple deployment, we will explain the simple deployment of VAC into a single machine, useful for managing small environments.
In chapter 4. Setup we will discuss initial setup, basic configurations and some security best practices; also, we will talk about protecting VAC itself.
When your business grow, also VAC needs to grow. It's time to start to split the Simple deployment into multiple systems. In chapter 5. Modular deployment we'll take a look at how to migrate your SQL Server, and how to publish the Web Service into a dedicated machine.
You are ready to rule the world, and you need the full power of VAC to do so. In chapter 6. Scale-out deployment we will explain how to build a fully redundant and scalable VAC system.
Also, don't miss all the additional chapters dedicated to specific configurations and operations.
Enjoy the book, Luca
Author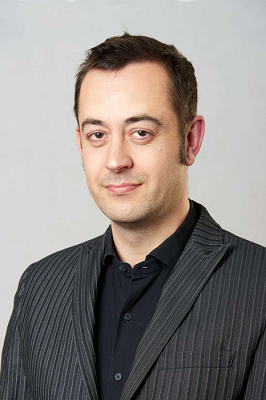 Luca Dell'Oca is Principal EMEA Cloud Architect for Veeam Software. At Veeam, Luca works with the biggest service providers and telecommunication companies to help them use at full potential the Veeam technologies developed for Cloud and Service Providers. Luca is the author of the Veeam Cloud Connect book, and a multitude of technical resources related to service providers and cloud technologies. Luca's career started in information security before focusing on virtualization. Based in Italy, Luca is also popular blogger at Virtual To The Core and an active member of the virtualization community. Luca holds VCAP5-DCD and CISSP certifications, and he has become the first worldwide VMCE (Veeam Certified Engineer) and one of the first VMCA (Veeam Certified Architect).
You can follow Luca on Twitter @dellock6 or in his blog Virtual To The Core.